Norfolk First Credit Union Loans
Affordable loans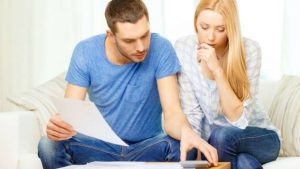 If you save regularly with us for just 8 weeks (or 2 months) you can apply for a loan of up to two times the amount you have saved (up to a maximum of £5000 or £2500 above your savings, whichever is the lower).
So for example, if you save £15 each week for 8 weeks you will have saved a total of £120, and you can then have a loan of up to £240.
Repayments are agreed with you to suit your budget and individual circumstances, and interest is charged at up to 2% per month on the reducing balance (26.8% APR). You can see how much a typical loan would cost you to pay back by looking at the payment table below.
Free loan protection is included so that in the event of your death any loan balance up to £5000 is paid off. Whilst you are paying back a loan you are encouraged to continue saving so that you can access larger loans and increase your life insurance cover.
Remember only members may borrow from the Credit Union and you must be aged 18 or over to qualify for a loan.
Loan Protection Insurance
Loan Protection Insurance is the insurance cover that the Credit Union provides on the loans of its borrowing members. Should an insured borrower die the insurance cover provides that the loan is repaid in full
12 MONTHS
24 MONTHS
36 MONTHS
LOAN
AMOUNT
Monthly
Payment
Total
Interest
Monthly
Payment
Total
Interest
Monthly
Payment
Total
Interest
£200
£19.19
£30.28
£10.87
£60.63
£8.15
£93.37
£500
£47.97
£75.57
£27.15
£151.53
£20.37
£233.28
£1000
£95.93
£151.10
£54.30
£302.90
£40.74
£466.25
£1500
£143.89
£226.65
£81.44
£454.39
£61.10
£699.46
£2000
£191.85
£302.20
£108.58
£605.80
£81.47
£932.42
£3000
£287.78
£453.25
£162.87
£908.62
£122.19
£1398.80
These are guidelines only and calculations may vary.
---
For Other Types of Accounts please click on the links below
---